I've been practicing yoga with Chiara for a year now and have done so in different modes – group classes, individual classes, online classes.
Her genuine interest in a student, her presence in the here-and-now, the precision with which she practices and teaches yoga, her enormous capacity to safely guide you through what your body and mind are currently capable of and at the same time challenging you to go a step further is what has led me to physical, mental, and spiritual progress I've never experienced before.
She is a master of having a group class and at the same time working almost individually with each one. She is always available for answering questions and additional explanations. With her, I've found my master.
J'ai rencontré Chiara lors d'un séjour surf et yoga au Portugal.
Elle a été un rayon de soleil pendant ce séjour et j'ai vraiment senti une évolution dans ma pratique quotidienne grâce à elle.
J'ai apprécié son sérieux et sa disponibilité.
Elle a un œil de lynx pour tout de suite corriger ses élèves dans les postures et sait trouver les bons mots.
Encore merci pour tout Chiara et hâte de te retrouver à nouveau en cours.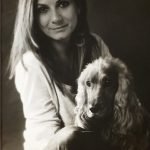 Chiara è una maestra fantastica perché riesce a trasmettere tutto questo con grande passione, rendendo semplici le cose che sembrano impossibili, utilizzando dolcezza, ironia e uno splendido sorriso.
Una professionista che insegna con amore, impegno e allegria. Riesce a farti ottenere risultati incredibili facendoti sempre rispettare il tuo corpo e i tuoi limiti, tutto questo con un approccio solare, positivo e professionale.
I very much enjoy your yoga classes (in person or over internet) because I can strengthen my body, become more flexible which helps my surfing.

At the same time, I am able to relax my mind, and become calmer which I really appreciate after full day of business meetings